Regenerative Medicine Clinic In NJ
R3 Medical, Lasting Impression Regenerative Medicine
Roel Galope, DO is a Board Certified doctor at Lasting Impression Regenerative, which is the R3 Center of Excellence in Fair Lawn NJ. Dr. Galope treats each patient with respect, compassion and offers each individual the time necessary to answer all questions!
R3 Medical Regenerative Medicine By Lasting Impression - New Jersey
Do You Continue To Suffer From Hip, Knee, Shoulder Pain, other Joint Pain, or Back/Neck Pain?
Our Insurance Covered STEM CELL RECRUITMENT THERAPY in Bergen County has a 92%* patient satisfaction rating and is covered by Medicare & Some Insurance.
Lasting Impression Regenerative is an R3 Medical Center of Excellence! 
14,000 R3 Patients Treated Successfully Since 2012.
TALK TO A SPECIALIST NOW!

Fill in the form to schedule an appointment with us!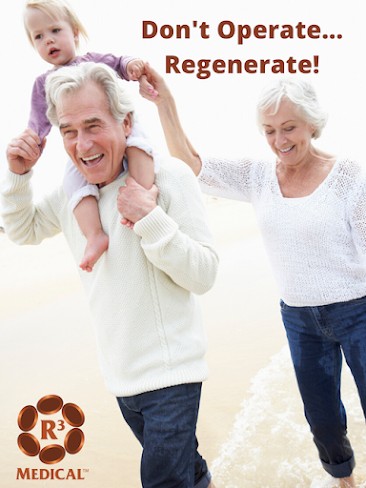 Qualified Patients for Stem Cell Recruitment Therapy Suffer From:
Hip or Knee Pain
Shoulder, Ankle, Elbow, Wrist Pain
Back or Neck Pain
Joint Pain & Inflammation
Bone on Bone Xray Appearance
Muscle Tear or Injury
Plantar Fasciitis
Elbow Tendonitis
Stem Cell Recruitment Therapy in Bergen County NJ
*Published in American Academy of Physical Medicine & Rehabilitation PM R 9 (2017) 1236-1243
Stem Cell Recruitment™(SCR), Stem Cell Recruitment Therapy™(SCRT) are trademarks of R3 Medical LLC. The treatments described in this marketing are not considered to be standard of care for any condition or disease. SCR, SCRT, utilize minimally manipulated tissue allografts and are comprised of tissue allograft components intended for homologous use to supplement tissue. SCRT products are classified by the Food and Drug Administration (FDA) as Human Cell, Tissue and Cellular and Tissue-Based Products (HCT/P) that are regulated solely under section 361 of the Public Health Service (PHS) Act. FDA recognizes that human tissue was designed, or evolved, to perform certain functions in the human body with exquisite safety and effectiveness.
No medical advice has been offered herein. These statements have not been evaluated by the FDA. This product is not intended to diagnose, treat, cure or prevent any disease. Results may vary.