Medical Spa in New Jersey
Waistlines throughout the United States are growing, and New Jersey is no exception. If you're struggling to lose weight, Dr. Roel Galope at Lasting Impression Medical Aesthetics in Fair Lawn, New Jersey, can help you with a medically supervised weight loss plan that includes organic meal replacements and a diet cleanse.
Weight Loss Program By Lasting Impression - New Jersey
If you're looking to lose weight, Lasting Impressions Medical Aesthetics of Fair Lawn in Bergen County, NJ can help.  Millions of people in the United States struggle with weight.  In fact, according to statistics, the obesity epidemic in America is on the rise in 2019, with almost 40% of adults afflicted.  
Studies show that losing just 5% of your body weight can help improve such things as:
Sleep

Joint and muscle pain

Energy levels

Risk of heart disease and diabetes
Fill in the form to schedule an appointment with us!
Dr. Galope provides a medically supervised and personalized weight loss plan for individuals.
The goal is to lose weight quickly and safely under the doctor's expert guidance. The plan includes: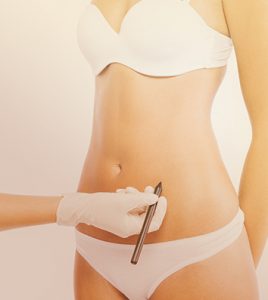 What is a medically supervised weight loss program?
Dr. Galope's medically supervised weight loss program uses hormones and a specialized diet to help boost your body's metabolism and fat-burning power, so you lose the weight quickly.  During the program, Dr. Galope monitors you and your weight and provides the support and motivation you need to stick with it until you reach your goal.
Lasting Impression Medical Aesthetics works with a nutritionist to create a personalized weight loss or weight maintenance program.
*Individual results may vary
You should see a doctor about weight loss for a number of reasons. These include but aren't limited to: when your primary care physician has told you you must lose weight for your health. When you need to jump start your weight loss. When you need the accountability of a doctor to keep you on track. When you are headed into working with a psychological support group for over-eating and you need a doctor and/or nutritionist to give you a food plan.
This is a very personal and individual decision. However, it's recommended that you go to a doctor who either is a nutritionist or works with a nutritionist to design a weight loss plan that's right for you, your lifestyle and your body's chemistry.
Programs at weight loss clinics are as varied as the men and women who go to them seeking help for weight loss. At Lasting Impression Medical Aesthetics, you'll get a medically supervised weight loss program likely involving organic meal replacements and a diet cleanse. These programs are designed for you individually and recommended by a certified nutritionist.