Medical Spa in New Jersey
Androfill® Male Enhancement
Dr. Roel Galope of Lasting Impressions Medical Spa in Bergen County, NJ, a board-certified physician, is fully certified to administer Androfill®.
For Additional Width & Girth
Androfill® is every person's solution to a safe and effective dermal filler penis enhancement procedure. With the use of topical anesthesia, the entire treatment is quick and pain-free.
The dermal filler used in cosmetic treatments for plumping lips and smoothing wrinkles is injected deep to the skin around the penis shaft to immediately increase the width and the girth, without surgery or incisions.
Compared to penis enlargement surgery, the method has a much lower risk of problems and produces better outcomes. The operation gives a significant reduction in risk and an increase in penis thickness (girth).
The consultation and treatment process will be supervised or led by our certified and registered specialist, Dr. Roel Galope. Contact us today to know more!
I was sore for a few days afterward...then it was back to normal, only bigger.
"I was sore for a few days afterward, but I didn't even ice it — it was minor discomfort, then it was back to normal, only bigger. My fiancée was definitely excited, more so at first for me, but also because things in the bedroom were also so much better after. It's not exactly cheap, but it was definitely worth it!"
How do you know if Androfill® is right for you? Simple!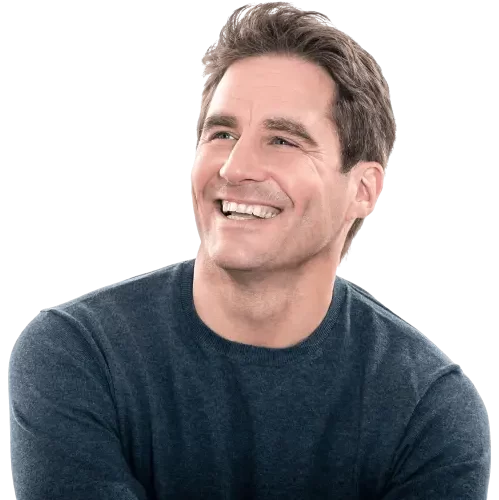 Where to Get Androfill® in New Jersey?
Dr. Roel Galope of Lasting Impressions Medical Spa in Bergen County, NJ, a board-certified physician, is fully certified to administer Androfill®. Give us a call and learn more about our service!
Androfill® Treatment Process
It's a quick and comfortable procedure with no downtime!
You'll meet with Dr. Galope to discuss your goals and have an opportunity to ask any questions you may have. When you're ready, a topical numbing cream will be applied. Once you're completely numb, local anesthesia will used to ensure 100% comfort during the procedure.
Dr. Galope gently and precisely inserts a blunt cannula instead of a needle, which ensures a comfortable and quick recovery. You may feel slight pulling, but that's it. It's a quick and painless treatment.
The entire treatment takes less than 30 minutes. There is no downtime so you can resume your normal daily activities immediately after treatment. After 48 hours you can resume normal activities.
Most Frequent Questions And Answers
About 30 minutes are needed for the operation. Normal activities can be done after 48 hours, while an average of 14 days is recommended before patients can resume sexual activity. The surgery is carried out without hospitalization. But it is important to note that every patient is different and the results or aftercare may vary.
The process is secure. Complications, such as transient swelling and mild bruising, are uncommon and typically minimal. Over 5 million facial cosmetic operations, including reversible dermal fillers, are carried out worldwide. When a skilled physician injects a reversible dermal filler, complications are incredibly uncommon. Around 20,000 procedures employing reversible penile filler to expand the penis are carried out globally annually. The safest medical method now available to thicken the penis is this one.
Most patients report that the Androfill® treatment is virtually pain free. 
Yes. Due to the filler, it will instantly become thicker after the procedure. The consultation and treatment can be scheduled for the same day as your appointment with your doctor, and both appointments can be finished in an hour.
The length of the penis and the quantity of filler injected determine how much weight is gained. Depending on the size of the penis and other characteristics like skin thickness and elasticity, your doctor may advise an initial treatment of 8 to 10 mls of filler for an expected 1 to 2 cm increase in penile circumference (thickness).
Patients will experience different personal outcomes, and results cannot be precisely anticipated. The average penis' thickness will rise by about 20–30% with a 2–3 cm increase.
Before considering further growth, it will be necessary to make some adjustments due to the significant increase in penis size. We strongly advise testing your new girth with any long-term relationship before opting for any subsequent growth gains because the increase in girth can undoubtedly be felt during sex by both you and your partner.
If more girth is wanted, further injections can be given at a subsequent appointment, and patients can choose how much girth they want to grow as long as it stays within medically permissible bounds.
It is safer and more efficient to gradually increase girth in small, controlled increments over time rather than all at once.