Dr. Roel Galope at Lasting Impression Medical Aesthetics in Fair Lawn, New Jersey, provides Exilis Treatment to remove fat, tighten loose skin and encourage collagen growth,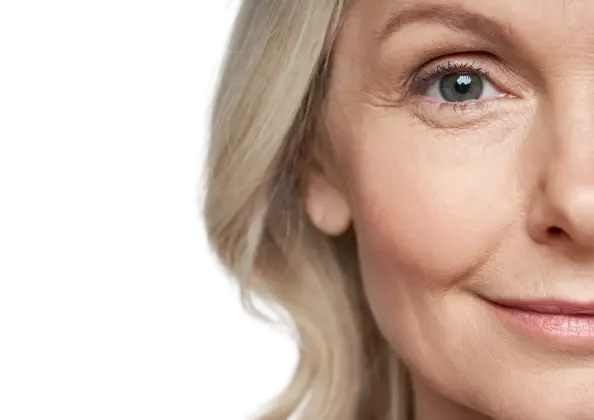 Medical Spa in Fair Lawn, New Jersey
Exilis is a painless, non-invasive and non-surgical procedure designed to simultaneously remove fat, tighten loose skin and encourage collagen growth. Exilis has been FDA-cleared for skin tightening and firming. Doctors and patients report success with the Exilis treatment on many areas of the face and body, perhaps most notably on the arms, neck, jowls abdominal area and eyes.
Unlike liposuction, Exilis is non-surgical and non-invasive so there's no recovery time required after Exilis treatments; patients may return to normal activities immediately after the procedure.
Exilis is a radiofrequency device with a handpiece that gently transmits safe electrical energy to the skin. A grounding pad which is usually placed on the patient's back ensures safe delivery of the radiofrequency.
During the procedure, the device heats the skin to about 107 degrees Fahrenheit which makes the collagen go through structural changes. In a period of weeks to months following treatment, most patients will experience collagen growth which leads to skin tightening and fat reduction in the targeted areas.
Dr. Galope will vary the treatment for individual goals and results will vary with each person. However, at Lasting Impression Medical Aesthetics, all men and women may be assured a competent, secure and professional experience before, during and after treatments.
Who is a Good Candidate for Exilis?
Men and women ages 25-70+ who desire cosmetic improvement in areas of the body that show signs of aging or unhealthy lifestyle. Exilis may also be good for people who have not had success with other forms of treatment. Exilis is great for people who desire results similar to liposuction or plastic surgery, but don't want to experience surgery, invasive procedures or recovery time. 
What is This Treatment Used For?
Exilis is used for reducing wrinkles, firming skin, toning skin, fat reduction, body contouring and increasing collagen. Popular targeted areas for Exilis are eyes, arms, midsection, neck and jowls. Take a look at the successful Exilis before and after pictures of arms, face and other areas of the body.
How long does results last?
Although any improvements from non-surgical procedures like Exilis vary with the individual, results from Exilis generally last 2 years assuming the individual gains and maintains a healthy lifestyle.
Exilis is FDA-cleared for use in dermatologic and aesthetic procedures. It has been proven safe in clinical studies. Exilis' safety is enhanced by the fact that it is a non-surgical and non-invasive way of contouring the body, reducing fat and tightening the skin.
Are there any side effects?
Generally, no. There have been no major side effects reported with the Exilis skin treatments. However, some patients may experience minor redness, minor irritation, and in very rare cases possible skin burns.