Medical Spa in New Jersey
#1 Rated Laser Treatment Center in Fair Lawn NJ
Advances in medical technology have benefited all areas of medicine, including aesthetics. Dr. Roel Galope at Lasting Impression Medical Aesthetics in Fair Lawn, New Jersey, offers state-of-the-art laser treatments for a number of cosmetic concerns, including skin resurfacing for wrinkles and age spots, reducing unwanted hair, treatment for varicose veins, and fading skin tags.
Laser Treatments By Lasting Impression - New Jersey
What is Laser Skin Resurfacing?
Laser skin resurfacing is a specialized aesthetic treatment available at Lasting Impression Medical Aesthetics aimed at rejuvenating your skin. Dr. Galope uses the laser resurfacing tools to:
The laser treatment works by reducing the top layers of your skin to reveal the younger, smoother skin underneath. You may notice an improvement in the look and feel of your skin within the first week of treatment, but it takes up to three months for your skin to fully heal and rejuvenate.
SCHEDULE AN APPOINTMENT NOW!
Please Fill In The Form Below
How can laser treatment remove unwanted hair?
Whether it's your upper lip or under your arms, if you're tired of tweezing and shaving, you may want to consider laser hair reduction. The laser treatment targets the hair follicle, destroying it so the hair doesn't grow back. Laser hair reduction can fade unwanted hair from your:

Because of the life cycle of hair, you may need up to six treatments set at 4-8 week intervals to get the best results, and then touch-ups as needed to keep the area as hair-free as possible.
How can laser treatment reduce my varicose veins?
Dr. Galope at Lasting Impression Medical Aesthetics also offers laser treatment to remove spider veins and small varicose veins. The laser treatment uses high-intensity energy to close off the vein and stop the flow of blood to reduce the appearance of your varicose or spider veins. Your body then reroutes the blood through a different area, causing the varicose and spider veins to disappear.
Whether to improve the look of your skin or reduce unwanted hair, Lasting Impression Medical Aesthetics can help. Call today or schedule an appointment using the online booking button.
*Individual Results May Vary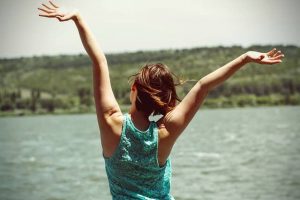 Are Laser Resurfacing Treatments Safe?
According to myvmc.com: Laser skin resurfacing treatments are generally safe when completed by a board-certified cosmetic surgeon or dermatologist. However, anyone considering the procedure should be aware that laser skin resurfacing complications (such as abnormal healing and infection, though quite rare) do arise.
Fair Lawn's Top-Rated Laser Treatment Center
Lasting Impression Medical Spa is located on Lower R 25-15 Fair lawn Avenue, Fair Lawn. From John F. Kennedy International Airport (JFK) head south on I-678 S and take exit B toward 130th Pl. 
Then keep right at the fork and merge onto 130th Pl and turn right onto Bergen Rd. 
Next, at Federal Cir, take the 5th exit onto the I-678 N ramp and merge onto I-678 N. 
After that keep right to stay on I-678 N. Keep right to stay on I-678 N, follow signs for Whitestone Bridge/Bronx and use the 2nd from the right lane to take exit 19N-19S-W for I-95 S/Manhattan/I-95 N toward I-278 W/G Washington Bridge/New Haven Connecticut. 
At this point keep right at the fork, follow signs for Interstate 95 S and merge onto I-95 S. Keep right at the fork to continue on Interstate 95 Lower Level S/U.S. 1 Lower Level S, follow signs for Interstate 95 S/US 1 S/G W Bridge Lower Level and head straight for 2.4 miles. 
Then continue onto I-95/Interstate 95 Lower Level S and use the left lane to take exit 72A for New Jersey 4 W toward Paramus. Next, continue onto NJ-4 W and continue straight to stay on NJ-4 W. After that keep right to continue on NJ-208 N, follow signs for Oakland and take the Fair Lawn Ave E exit. Finally, merge onto Fair Lawn Ave. 
Turn left and Lasting Impression Medical Spa will be on your left.