Medical Spa in New Jersey
PRP Therapy & Plasma Facial
Dr. Roel Galope at Lasting Impression Medical Aesthetics in Fair Lawn, New Jersey, provides platelet-rich plasma (PRP) therapy to rejuvenate your skin, give you a thicker head of hair, and improve your sex life.
PRP Therapy By Lasting Impression - New Jersey
PRP therapy is an innovative treatment used to treat several different medical conditions. The treatment is also used for many aesthetic purposes. Here are some of the ways people have experienced success with PRP:
*Individual results may vary
An article on healthline.com states:
Because PRP involves injecting a substance into the skin, there are potential side effects. PRP is autologous, which means it contains substances that come directly from your own body. This reduces the risks for an allergic reaction that can occur from injecting other medications, such as cortisone or hyaluronic acid. However, there are risks from the injection itself, including:
You should discuss these potential risks with your doctor, as well as the steps your doctor will take to minimize these risks. Plus, to ensure your safety you should always make sure your practitioner is board-certified, licensed and fully qualified to give PRP or any treatment.
Platelet-Rich Plasma FACIAL
A Platelet-Rich Plasma Facial offers a great way to rejuvenate the face with natural-looking results using PRP therapy. This facial delivers platelet-rich plasma (PRP) into targeted locations on the face through microneedling, a series of multiple microscopic punctures which infuses skin with PRP to stimulate collagen and elastin production and promote cell turnover. This is designed to restore volume, smooth the skin, and achieve a more youthful look in the treated area.
Our skilled medical team has been extensively trained in this innovative procedure to provide exceptional results without the need for surgery.
During your initial consultation, we will discuss your concerns, evaluate your characteristics, and develop a customized treatment plan to best suit your needs and goals.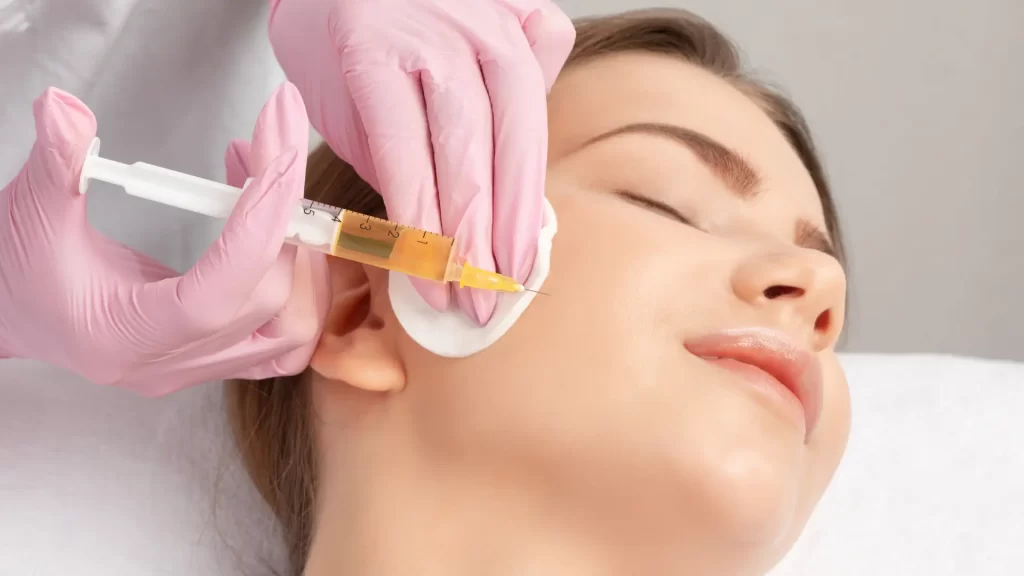 A PRP Facial has proven to improve skin texture, increase skin glow, and add volume to the skin, resulting in a more healthy, youthful appearance. After you perform the initial procedure, the treatment area will continue to improve for two to three months as fibrin matrix develops. Other benefits of the facelift can include the following:
Medical Spa in New Jersey
Are you starting to see the signs of aging written all over your face? Do you want that youthful glow back? Dr. Roel Galope at Lasting Impression Medical Aesthetics in Fair Lawn, New Jersey, has just the solution! A stem cell facial helps to boost your body's own collagen naturally.
How does a this facial work?
Plasma or stem cell therapy uses your body's own growth factors to speed up the production of tissue and collagen, which dramatically improves the look of your skin. This popular treatment takes the idea of rejuvenating the face to a whole new level. Using plasma from your own blood, we can help make your skin more flexible, fight wrinkles by making collagen, and make scars less noticeable.
What happens during the facial?
Facial Treatments
A few vials of your blood will be taken by our nurse practitioners who are very well-trained. Then, we spin your blood in a centrifuge to separate the red blood cells from the plasma and platelets. Using our one-of-a-kind micro-needling device, we make tiny holes in your skin called microchannels. These holes let the therapy flow into your skin. When the therapy is put on the skin, it releases at least eight essential growth factors and signaling proteins. These work to fix damaged tissue and blood vessels, help new tissue grow, and make more healthy cells. Collagen takes a while to grow, so most people see results in about 4 to 6 weeks.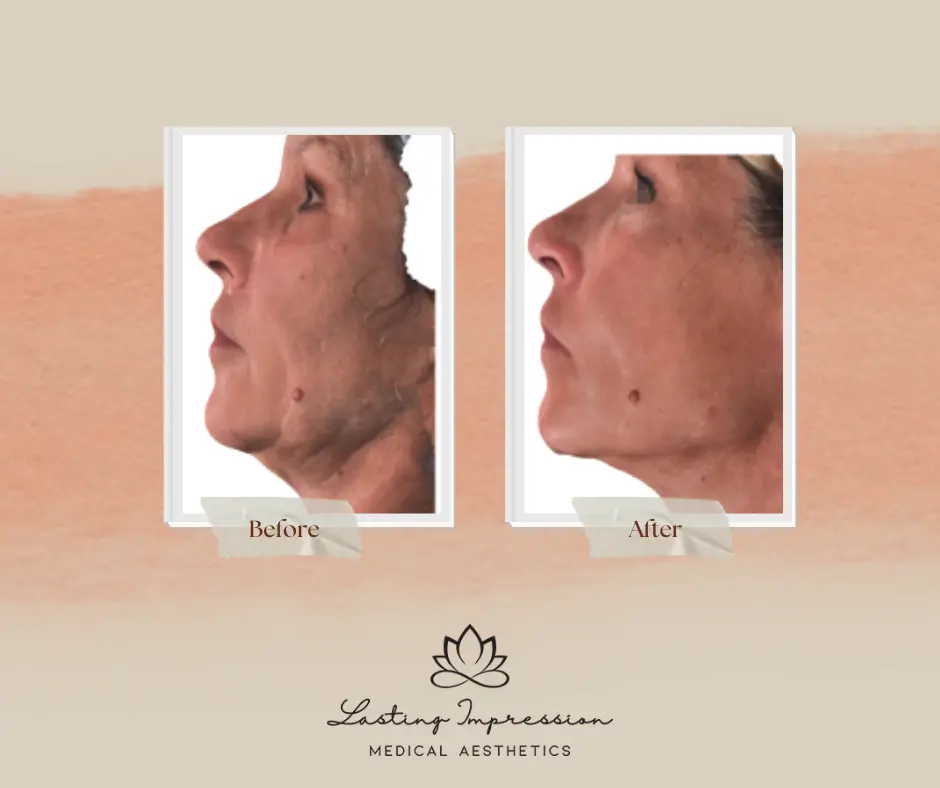 Treatments for Hair Growth
The therapy can also be used to stop hair loss and thin hair. Your treatment's growth factors may improve the overall health of your scalp, repair damaged hair follicles, and speed up the growth of new hair follicles, which may help your hair grow back.
Lasting Impressions is the best place in NJ to get a Plasma Facial. We offer a skin rejuvenation program that is focused on getting results by using the most advanced technology. First time at Lasting Impressions? Call us at 201-228-3200 right now set up a free consultation and save 20% on your first treatment.
What a Plasma Facial can do for you:
Better blood flow and flow of blood

Makes skin look healthy

Lessons scarring from acne

Getting rid of stretch marks

Fights Wrinkles

Collagen is made by

Since it's your own plasma, there are no side effects.
What should you expect from stem cell facial?
We work hard to make sure you're comfortable the whole time. Before making the microchannels to infuse the therapy facial, we put a local anesthetic on the skin. The process is painless and takes about 20 to 30 minutes to finish. We will talk about all of the aftercare rules and make a treatment plan for the best results. We suggest doing a few of these along with one of our at-home care kits to get long-term benefits.
Stem Cell Facial Aftercare
This procedure is focused on getting results and needs little to no downtime right after. Most people's faces are light to moderately red for about 24 hours. Also, it's best not to wear makeup during this time. After 24 hours, you should use a gentle cleanser and moisturizer to keep your skin moist. You can buy a great at-home treatment from us on the day of your treatment.
For hair restoration, start washing and conditioning your scalp every day the night of or the morning after the therapy.