Medical Spa in New Jersey
EnduroWave™, O-Shot & P-Shot
EnduroWave™ is a noninvasive, nonsurgical therapy for optimizing a man's reproductive system, treating erectile dysfunction, Peyronie's disease and unlock their ability to truly perform.
For better erections and optimal sexual performance in men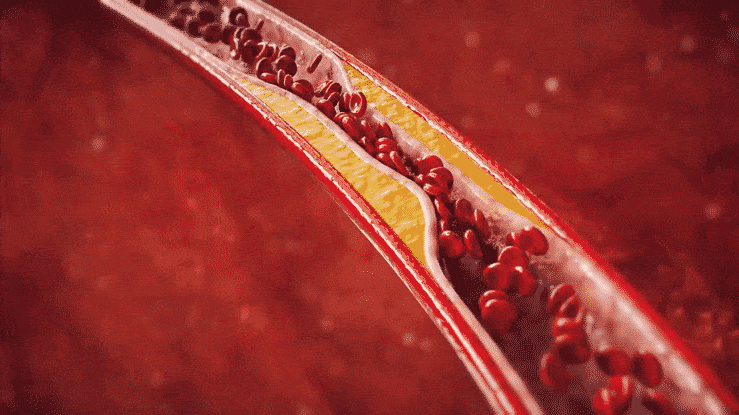 EnduroWave is the premium brand of shockwave therapy used to treat erectile dysfunction, Peyronie's disease and optimize sexual performance. This treatment is performed by a network of highly-trained medical providers across the country.
EnduroWave is an effective option because it addresses the root cause of many penile issues – poor blood flow. Treatment is all-natural, non-invasive and yields long-term patient results.
Over time, men's blood flow decreases, sensitivity isn't as strong, and blood vessels become thin. Through the use of EnduroWave, high frequency low-intensity shockwaves rejuvenate the aged area. Micro-plaque is removed, blood flow increases, and new blood vessels develop. (Before & After Image)
In just six to twelve 20-minute sessions, EnduroWave can get you on the road to enhanced sexual performance. Providers nationwide use a specific patented methodology designed to optimize patient safety and results, and must comply with medical guidelines to ensure efficacy. As a result, they see a 75% success rate amongst patients with reported harder, stronger, and more sustainable erections.
Treatment for Erectile Dysfunction
Erectile dysfunction affects millions worldwide and is classified as a man's inability to maintain an erection that is hard and long enough to perform sexual intercourse. This inability becomes a true medical condition once difficulty persist for an extended period.
EnduroWave treats the root cause of erectile dysfunction by addressing poor blood flow. Through the use of shockwave therapy micro-plaque is dissolved, new blood vessels develop, and growth factors are stimulated. These improvements to the penis result in harder, more sustainable erections.
Treatment is all-natural, non-invasive and safe for patients with health conditions such as heart disease, high blood pressure, and diabetes.
Treatment for Peyronie's Disease
Most recognizable as a curvature of the penis, Peyronie's disease is caused by fibrous scar tissue that usually develops from some type of trauma. This scar tissue prevents elasticity when a penis is aroused and causes the bend, making intercourse impossible or painful.
Men with Peyronie's disease have seen great results with EnduroWave and enjoy that it is one of the only surgery- and injection-free options available. The shockwaves break up the scar tissue and create new blood vessels allowing blood flow to increase and curvature to diminish.
Treatment for Sexual Enhancement
It's no secret men of all ages are interested in ways to improve their sexual performance. In today's world surrounded by health-conscious social influencers and biohackers, the bar is set high for body optimization and peak performance, and it's no exception when it comes to the bedroom.
Younger men as early as their 20s and 30s are looking for ways to "supercharge" penis function and maximize their sexual encounters. If you're looking for additional ways to improve your sexual performance, it could be time to consider something new.
EnduroWave is a proven, non-invasive treatment that produces better erections, increased sex drive, and peak sexual performance. Patients benefit from increased blood flow to the penis by opening existing blood vessels and stimulating the growth of new blood vessels and nerve tissue.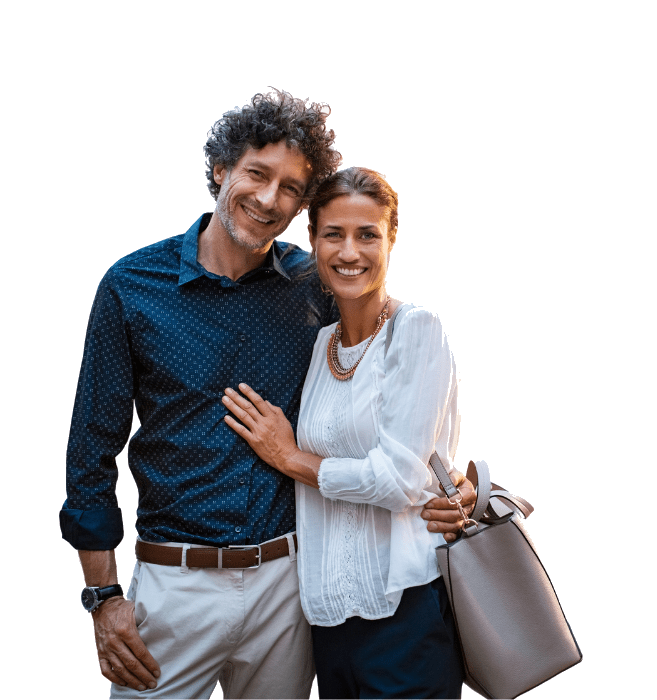 The Science Supporting EnduroWave
As men age, blood vessels in the penis deteriorate and fill with micro-plaque. When these blood vessels are diminished or damaged, they don't supply enough blood to the penis to create healthy erections.
For decades, scientists in Europe have been using pulsed acoustic waves known as shockwave therapy, to assist men with Erectile Dysfunction and Peyronie's Disease. EnduroWave applies acoustic waves to the penis, which breaks up micro-plaque to open existing blood vessels as well as stimulate a natural biological reaction to boost the growth of new blood vessels.
This therapy, commercially known as EnduroWave™, addresses the cause of erectile dysfunction and has been shown to provide effective and long-lasting relief to ED. Click here to read more research.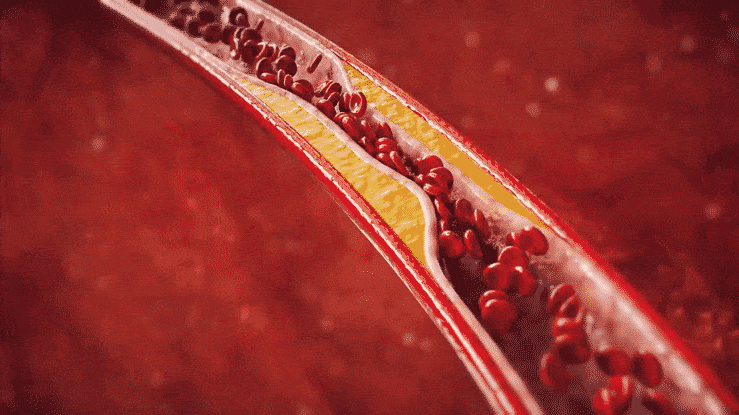 Medical Spa in New Jersey
The Priapus Shot®
(P-Shot)
Dr. Roel Galope of Lasting Impressions Medical Spa in Bergen County, NJ, a board-certified physician, is fully certified to administer the P Shot.
Sexual Health and the "P Shot" for Mens
Statistics show that 52% of men between the ages of 40 and 70 at some point experience erectile dysfunction. Normally, when men become sexually aroused, hormones, muscles, nerves, and blood vessels all work with one another to create an erection. Nerve signals, sent from the brain to the penis, stimulate muscles to relax. This, in turn, allows blood to flow to the tissue in the penis. 
When a man's body isn't functioning properly to attain or maintain an erection, he is experiencing erectile dysfunction. This unfortunate condition can negatively affect sexual relationships, marriages, self-esteem, and can also be the sign of a more serious underlying health problem.
Signs of Serious Medical Issue
Considering how common erectile dysfunction is in middle aged and older men, if you or your partner are experiencing this issue you are not alone. There's nothing to be embarrassed about and it's important to see a doctor about it right away since it could be a warning sign of a serious medical issue such as:
Side Effects of Other Erectile Dysfunction Treatments
Fortunately, modern medicine has made it possible to improve or even reverse the condition of erectile dysfunction. The most common form of treatment for erectile dysfunction is with medication like Viagra®. The drawback is, as with any medication, of course, the side effects which can include:
Don't Want Any Side Effects?
For those that don't want to take the risks of side effects, or even change their lifestyle there's another solution. It's called the Priapus Shot® or P Shot for short. The treatment is named after Priapus, the Greek god of fertility. The procedure is quick, non-invasive and generally has no side effects whatsoever. However, the P Shot must be administered by a licensed physician who has been trained and certified specifically for this procedure.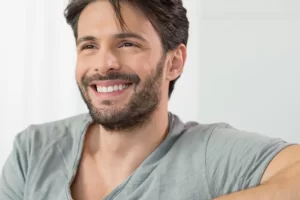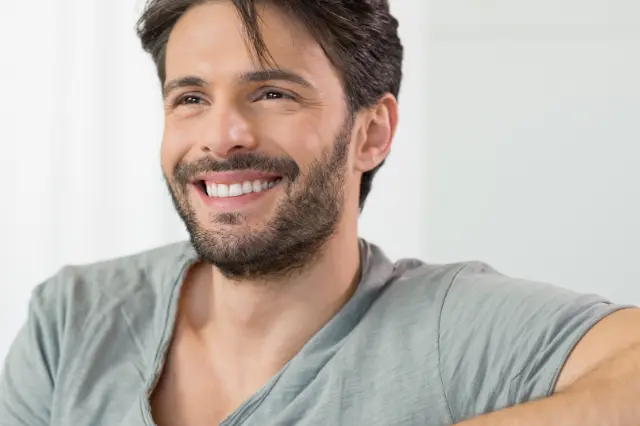 The Priapus Shot ® (P-Shot ®) is a simple, fast, non-surgical procedure developed and designed by Dr. Charles Runels to deliver lasting improvements in sexual performance to men, especially those who have lost function due to an enlarged prostate, prostate cancer, the after-effects of surgery, drug side effects and other conditions such as diabetes.
In fact, because of its known effectivity, Dr Shirin Lakhani has seen a surge in men asking for P-Shots during this pandemic.
How does the P Shot work?
"The P Shot is based on the body's natural ability to heal itself. This procedure uses platelet-rich plasma to rejuvenate the penis. Platelet-rich plasma is produced with the patient's own body, when a small sample of blood is extracted and then spun in a centrifuge to concentrate the amount of growth factors and healing plasma present in blood."
Where to Get A P-Shot in New Jersey?
Dr. Roel Galope of Lasting Impressions Medical Spa in Bergen County, NJ, a board-certified physician, is fully certified to administer the P Shot. Give us a call and learn more about our service!
Most Frequent Questions And Answers
Licensed Physicians and Nurse Practitioners undergo a 90-day training program to get certified in administering the P Shot. It's important to know that the training is only given to those who are already licensed in medicine.
Medical Spa in New Jersey
Dr. Roel Galope, a board-certified physician is a fully trained and certified doctor who can administer the O Shot.
The O Shot® for Treating Female Sexual Dysfunction
O-Shot is the medical procedure some women say has improved their orgasms.
It's estimated that around 40% of women suffer from sexual dysfunction. In fact, 50 million women in the US alone continue to suffer mentally and physically from sexual problems. Yet, until recent years there have been little to no medical treatments to deal with the condition. Fortunately, there's good news for women and their partners in Bergen County, New Jersey. Lasting Impression Medical Aesthetics in Fair Lawn has added the O Shot procedure to their list of services. Dr. Roel Galope, a board-certified physician is a fully trained and certified doctor who can administer the O Shot.
How was the O Shot invented? Dr. Charles Runels, a researcher, internist and chemist from Alabama who invented the P Shot® for men, knowing that there was almost nothing out there for women who experienced difficulties during sex, became curious. Runels was inspired by the success the P Shot had in treating sexual dysfunction in men. He then set out to use a similar procedure to treat women who were having trouble having orgasms or having problems with pain and/or dryness during sex.
The P Shot uses a sample of the patient's own blood which is spun in a machine to extract platelet rich plasma (PRP). The PRP is then injected into the penis, stimulating new cell growth enhancing sensitivity and increasing the ability to attain and maintain an erection during sex.
There are almost no side effects. Previous to the P Shot the main choice to treat male sexual dysfunction was medicine such as Viagara®. However, like almost all medications, there are side effects that come with taking the drug.
So, Runels decided to try the same procedure on women- injecting the PRP directly into the vagina. Samuel Wood, a San Diego reproductive endocrinologist began a clinical study on the procedure in 2011. And, because one of the most common issues with female sexual dysfunction is the ability to achieve orgasm during sex, the treatment was named the O Shot® for "orgasm shot."
For women with low libido, difficulty achieving orgasm, pain or dryness during sex, or even urinary incontinence, the O Shot may help or even eliminate these conditions entirely.
If you are a woman living in North Jersey and want to improve your sex life, you don't have to remain a statistic with the 40% of women who experience sexual dysfunction. You also don't have to be one of the 81% of women who never consult a physician about medical treatments for these issues. Talk to Dr. Galope about your difficulties. Ask about the O Shot.
The O Shot is a non-surgical procedure where Platelet Rich Plasma (PRP) is extracted from the patient's own blood and injected directly into the vagina. It is meant to stimulate growth of cells in the vaginal area, improving orgasms, sex drive, lubrication and reducing pain during sex in women.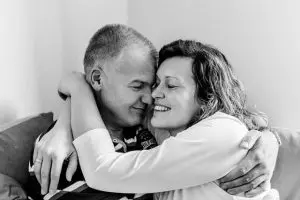 Who can administer the O Shot?
Only a licensed physician or nurse practitioner who is specially trained and certified to give the O Shot may perform the procedure. Dr. Galope is a licensed, board-certified physician who has obtained the proper training and certification for the O Shot.
What's the best age for a woman to get the O Shot?
Where to Get The O-Shot in New Jersey?
Dr. Roel Galope, a board-certified physician is a fully trained and certified doctor who can administer the O Shot.
Most Frequent Questions And Answers
Generally, in about three weeks, women should see a marked improvement in sex drive and in ability to achieve orgasm, maintain vaginal moisture and significantly reduce pain during sex. Reports state that optimal results are attained after 3 months from the procedure.
The O Shot is an in-office procedure which takes approximately 20 minutes.
The results of the O Shot which include improved sexual function are reported to last for at least 18 months before another procedure is necessary.
Are you looking for a simple solution to take years off your look? Dr. Roel Galope at Lasting Impression Medical Aesthetics in Fair Lawn, New Jersey, does everything possible to help you feel and look your best!