Dr. Roel Galope at Lasting Impression Medical Aesthetics in Fair Lawn, New Jersey, provides Profound RF Skin Treatment for skin tightening and long-lasting non-surgical facelift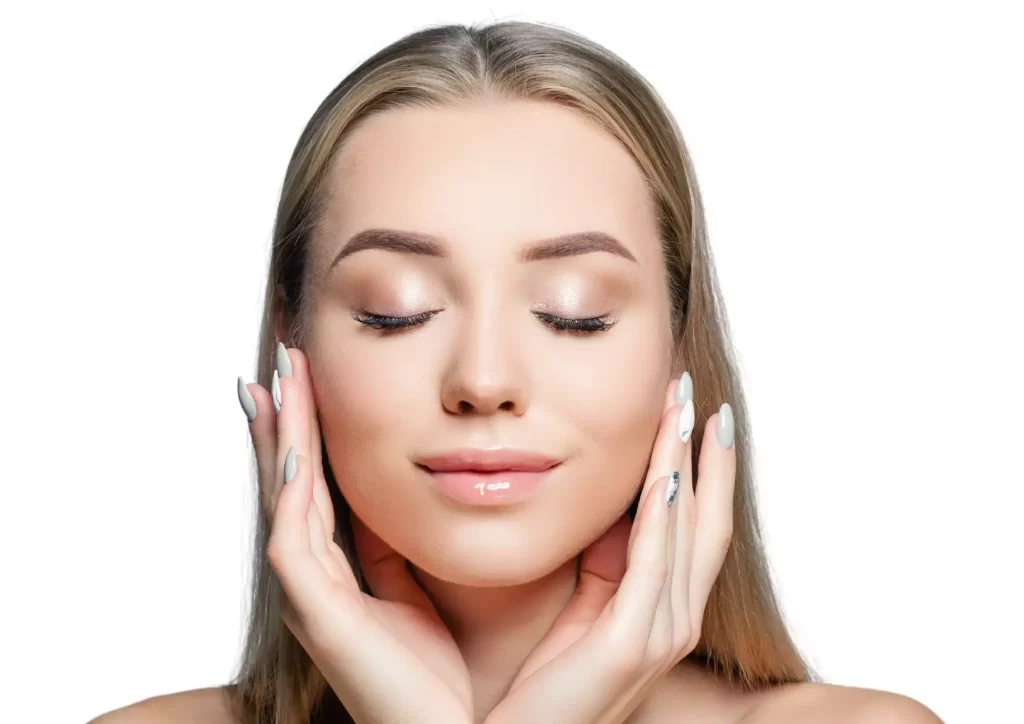 Medical Spa in Fair Lawn, New Jersey
If you're looking for skin tightening or a long-lasting non-surgical facelift, Profound Skin Treatment could be a great choice for you. 
Profound radiofrequency (RF) is a new and unique energy-based, micro-needling skin treatment. It's designed to create new elastin, collagen and hyaluronic acid – the building blocks that keep your skin smooth and elastic. 
How does Profound RF Skin Tightening Treatment Work?
Profound RF skin tightening treatment works by penetrating the skin at a specific depth with tiny micro-needles, before momentarily releasing a burst of radiofrequency energy (heat). This heat stimulates collagen, elastin and hyaluronic acid, resulting in a tighter smoother, more lifted appearance in the face.
Before scheduling any skin treatment, it's always a good idea to consult with a board certified physician. However, you are likely a good candidate for Profound RF skin tightening if: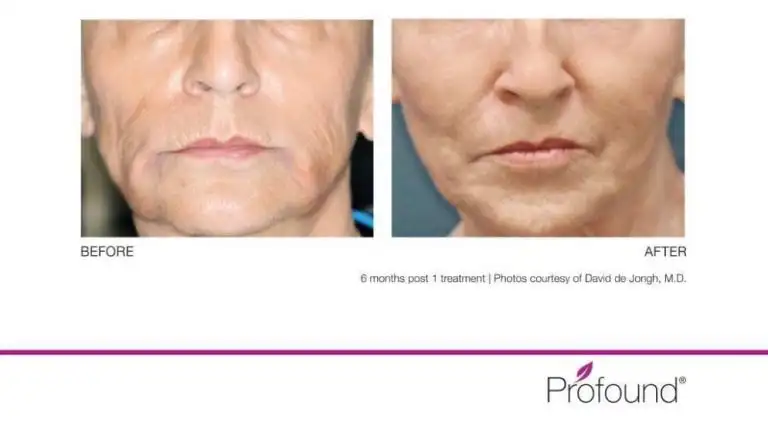 There is typically about 5-7 days of recovery time where most patients experience minor redness, swelling or bruising. Patients can easily cover this up with makeup if they want to get back to normal activities right away. Hence, the recovery time from the Profound treatment is significantly reduced when compared to that of a surgical facelift.
How many treatments will I need?
A single Profound treatment can produce amazing results. However, it's recommended that patients receive a follow up treatment in 6 months, and annual maintenance treatments thereafter for optimal effect.
What is profound face treatment?
Profound face treatment combines radiofrequency energy with ultrafine needles (microneedles) to renew your skin from within.
How long does profound last?
With the Profound RF facelift, the results have been reported to last around 3 years. This length of time is impressive considering patients report other types of facelift treatments last for just 6-8 months.
Are the results immediate?
According to clinical trials, the results of the Profound RF non surgical facelift began to be seen two weeks after the procedure. However, maximum results showed up 3-9 months after the procedure.
Does any part of the treatment hurt?
Dr. Galope will administer a pain-numbing anaesthetic during your procedure so that the microneedling won't hurt during or immediately after the treatment. In addition, you will be prescribed medication as appropriate to keep you comfortable during the days of recovery that follow the procedure.
Profound for Skin Tightening of the Body
CELLULITE TREATMENT WITH PROFOUND
Profound can be an ideal non-surgical solution for tightening loose abdominal skin after childbirth or weight loss. The treatment has also been proven effective for diminishing stretch marks around the abdominal area. Profound has had a 95% response rate in clinical trials for tightening loose skin.
Profound can tighten the skin on the decollete area by stimulating the natural reproduction of collagen, elastin and hyaluronic acid. With tighter skin on and around the neck and upper chest, patients report that they look years younger.
The Profound RF treatment can tighten skin anywhere on the body including above the knees. Combined microneedling and radiofrequency technologies without toxins, fillers or surgery makes this procedure safe and highly effective. In fact, Profound (formerly called "Evolastin") is the only non-invasive treatment that has proven to show significant improvement in producing all three of these elements in the body: collagen, elastin and hyaluronic acid.